Welcome to Swissotel The Stamford
restaurants
JAAN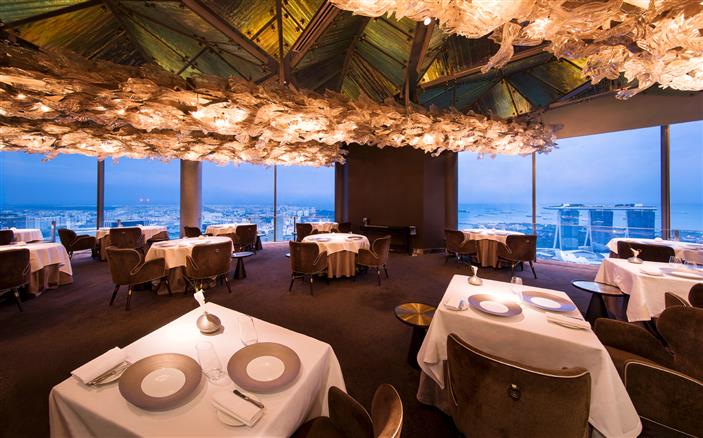 Derived from the ancient Sanskrit word for 'bowl', JAAN is an intimate, 40-seat restaurant dedicated to showcasing the finest in modern European cuisine in Singapore. The artisanal menu by Chef de Cuisine Kirk Westaway - winner of the S. Pellegrino Young Chef 2015 for Southeast Asia, is built around a passion for showcasing the freshest ingredients through simple but beautiful dishes that reflect both culinary tradition and creativity.
Awarded 1 Star by Singapore Michelin Guide 2017.
Ranked 42nd, Asia's 50 Best Restaurants 2017, sponsored by S. Pellegrino and Acqua Panna.
Appointed Krug's First Restaurant Ambassade in Singapore.