Welcome to Swissotel Nankai Osaka logo
rooms
Swiss Executive Room (Triple)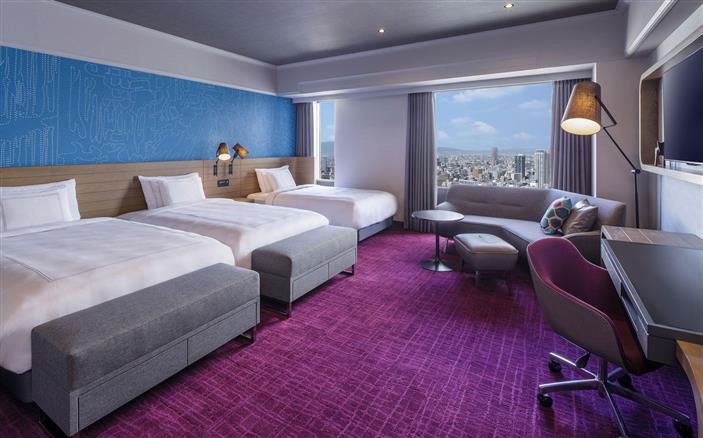 Experience the enchanting elegance of Swiss Executive Triple room. Offering ideal accommodation for groups and families alike with 3 beds. Enjoy the convenience of an ergonomic work desk, 50 inches television and complimentary wifi, or simply refresh in the ensuite bathroom, complete with a separate shower and bathtub. Locate on the 32 - 34 floor of the hotel, with access to the Swiss Executive Club Lounge on the 33 floor. Offers a range of special features like complimentary gourmet breakfast, beverages, snacks & newspapers while enjoying the panoramic views of Osaka.
Key Features
Free wireless & wired high-speed internet access
Free access to gym, pool & spa
Nespresso coffee machine
Complimentary newspaper & mineral water
Pyjamas, bathrobe & slippers
"handy" Smartphone
Common Amenities
Tea & coffee-making facilities
Electronic safe
Telephone with dataport
TV
Large work desk
Hair dryer
Pajamas & slippers
Please Note: The photos above are representative of the room categories. Actual rooms may vary from what is shown.