Welcome to Swissotel Nankai Osaka logo
rooms
Swiss Executive Room (King)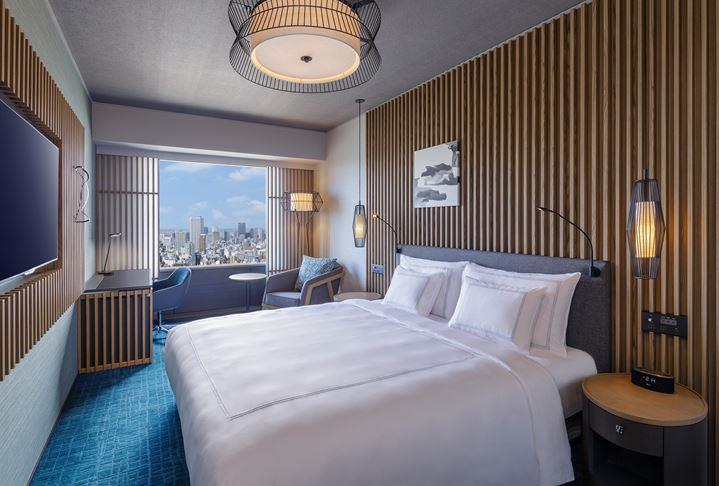 Whether you are on holiday or at the hotel on business, Swiss Executive Room King provide additional comfort for you stay. Featured organic Japanese design with wooden decor give you a pleasant environment and comfortness. Make your stay effortless, so you can concentrate on what you are doing best. Locate on the 32 - 34 floor of the hotel, with access to the Swiss Executive Club Lounge on the 33 floor. Offers a range of special features like complimentary gourmet breakfast, beverages, snacks & newspapers while enjoying the panoramic views of Osaka.
Key Features
Free wireless & wired high-speed internet access
Free access to gym, pool & spa
Complimentary newspaper & mineral water
Nespresso coffee machine
Iron & ironing board
DVD/CD player
"handy" Smartphone
Common Amenities
Tea & coffee-making facilities
Electronic safe
Telephone with dataport
TV
Large work desk
Hair dryer
Pajamas & slippers
Please Note: The photos above are representative of the room categories. Actual rooms may vary from what is shown.