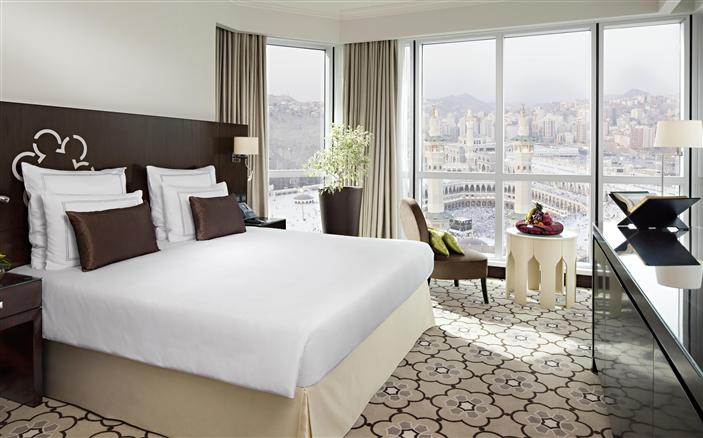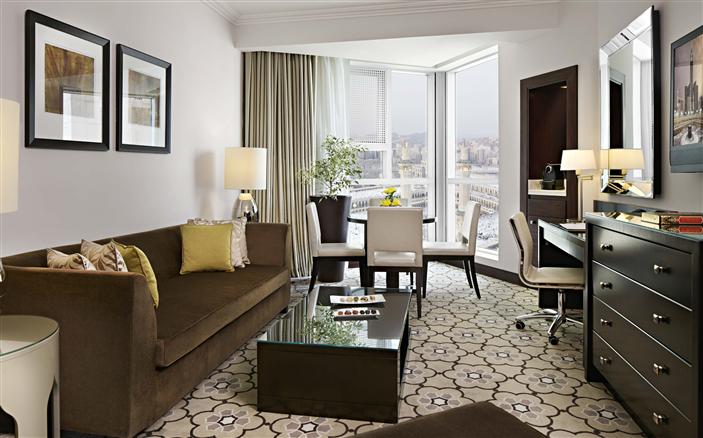 The Junior suite boasts spacious luxury and stylish comfort, with all the technology you've come to expect in today's world. Delight in a luxurious bath that is your own private wellness space, with amenities to cover all your needs – and a few added surprises.
Key Features
WiFi and broadband internet
Living room & dining room
Separate bedroom
Two flat-screen TVs
Guest WC
Sofa bed Available
Option of connecting twin room
View over Holy City , Haram or the Ka'aba
Common Amenities
WiFi and broadband internet (Charges may apply)
Large working desk
Flat-screen TV
Three telephones
Mini-fridge
Electronic safe
Prayer rugs
Hair dryer
Tea & coffee-making facilities
Iron and ironing board
Direct access to the mall
Laundry service
Concierge services
Business centre
Please Note: The photos above are representative of the room categories. Actual rooms may vary from what is shown.