Welcome to Logo Swissotel Makkah logo
rooms
Classic Room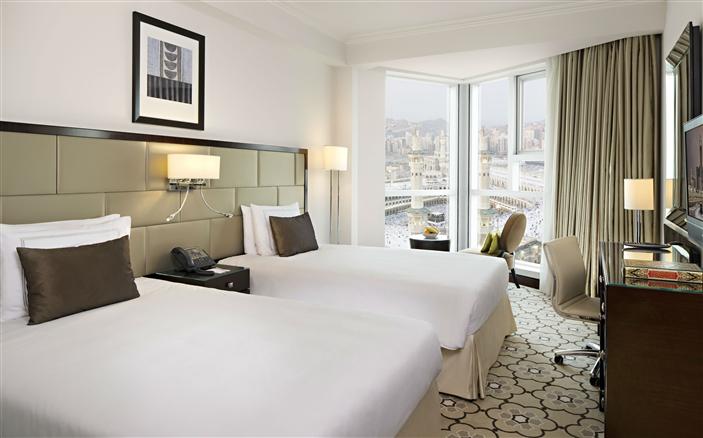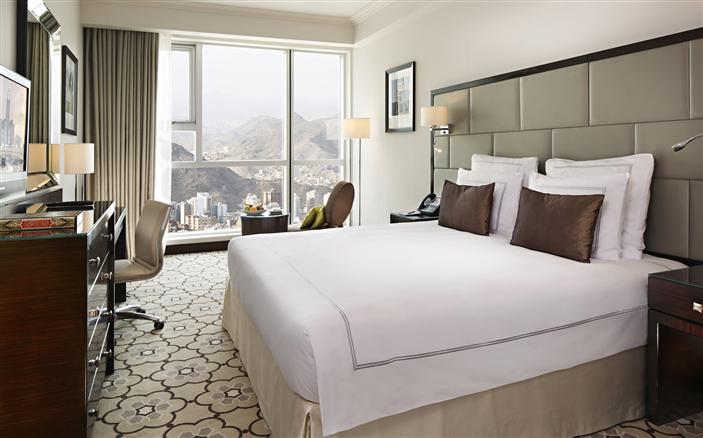 Experience luxurious Swiss service and fresh, stylish accommodation complemented by cutting-edge amenities. Swissotel Makkah has included practical furnishings and a spacious marble bathroom with luxurious amenities, offering the ideal environment for living and working.
Key Features
WiFi and broadband internet ( Charges may apply)
Working desk
Ergonomic chair
Flat-screen TV
Triple occupancy on request
38 m²
View over Holy City ,Haram or the Ka'aba
Common Amenities
WiFi and broadband internet (charges may apply)
Large working desk
Flat-screen TV
Three telephones
Mini-fridge
Electronic safe
Prayer rugs
Hair dryer
Tea & coffee-making facilities
Iron and ironing board
Direct access to the mall
Laundry service
Concierge services
Business centre
Please Note: The photos above are representative of the room categories. Actual rooms may vary from what is shown.