Welcome to Swissotel Al Maqam
suites
Residential Suite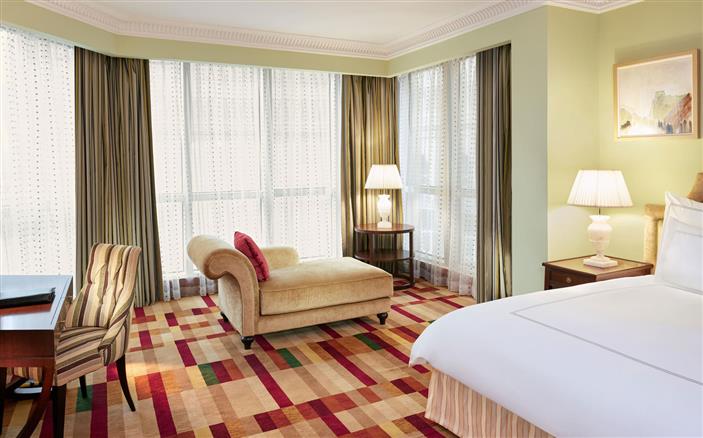 The modern Residential Suites with a floor area of 94 square meters are located on the 2nd-8th floors of the notable Swissotel Al Maqam Makkah hotel. The Residential Suites, contemporary and stylish, offer king-sized bed.
The suites overlook the incomparable views over Masjid Al Haram with partial view of the holy Kaaba. The residence furnishes a seating lounge for a calm and relaxed ambience and a dining area that can sit 8 people.
Modern design is combined with utterly exclusive comfort and contemporary technology: 32" & 40" LCD / IP TVs, In-Room Haram Audio, and High Speed Internet Access. A Refreshment Centre and a Coffee Maker are available to invigorate you at any time.
The Residential Suites furnish a secluded closet.
Key Features
94 m²
Living room & dining area
Separate bedroom
Closet
Two flat-screen TVs
Guest WC
Option of connecting twin room
Masjid Al Haram view with partial view of the holy Kaaba
Common Amenities
WiFi and broadband internet (charges may apply)
2 flat-screen TVs: 32" & 40" LCD / IP TVs
Three telephones (living room, bedroom, WC)
Mini-fridge
Safe deposit box
Prayer rugs
Hair dryer
Tea & coffee-making facilities
Iron and ironing board
Laundry service (charges may apply)
Concierge services