Welcome to Swissotel Al Maqam
suites
Family Suite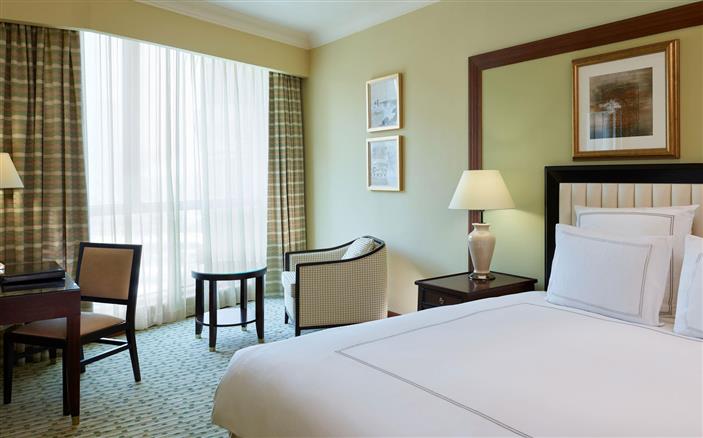 The largest and plentiful Family Suites are located on 1st-10th floors overlooking the Masjid Al Haram and occupies a vast area of 177 square meters.
Visionary design is combined with unreservedly elite comfort and state-of-the-art technology: 32" & 40" LCD / IP TVs, In-Room Haram Audio, and High Speed Internet Access. There are a Refreshment Centre and a Coffee Maker at your convenience.
Lavishly furnished living room and modern designed dining room with dining table that can sit up to 10, the family suits provide the ambience of peace, tranquillity and comfort. The lodgings are equipped with a separate bedroom and a dressing room, an office and a pantry to delight the most refined needs.
Family Suites can be booked with King-sized bed.
Key Features
177 m²
Living & dining rooms with pantry (kitchenette)
Separate bedroom & dressing room
Office
Two flat-screen TVs
Guest WC
Sofa bed available
Option of connecting twin room
View over holy city, Masjid Al Haram or the holy Kaaba
Common Amenities
WiFi and broadband internet (charges may apply)
2 flat-screen TVs: 32" & 40" LCD / IP TVs
Three telephones (living room, bedroom, WC)
Mini-fridge
Safe deposit box
Prayer rugs
Hair dryer
Tea & coffee-making facilities
Iron and ironing board
Laundry service (charges may apply)
Concierge services