Welcome to Swissotel Al Maqam
rooms
Classic Room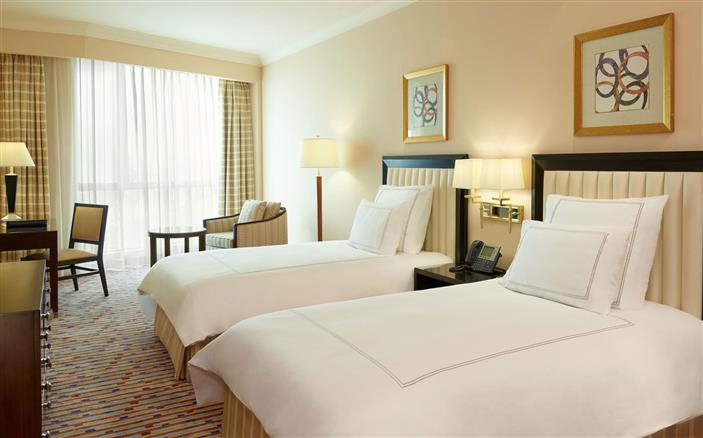 Swissotel Al Maqam Makkah's tastefully designed Classic rooms are ready to fit your requirements wherever you prefer to reside with views looking onto Masjid Al Haram, or the holy city. The Classic rooms are also available with partial views to the holy Kaaba.
Contemporary furnishings are combined with select comfort and modern technology: 32" LCD / IP TV, In-Room Haram Audio, and High Speed Internet Access. There is a Refreshment Centre available to boost your energy whenever you please.
Classic rooms can be booked with Twin bed and have a 3rd Bed option.
Key Features
34 m²
Personalized climate control
Masjid Al Haram, the holy city, and partial view to the holy Kaaba
Common Amenities
WiFi and broadband internet (charges may apply)
Flat-screen TV: 32" LCD / IP TV
Three telephones (living room, bedroom, WC)
Mini-fridge
Safe deposit box
Prayer rugs
Hair dryer
Iron and ironing board
Laundry service (charges may apply)
Concierge services