Swissotel Living Overview
YOUR HOME IN ISTANBUL: A MAGNIFICENTLY-DESIGNED LUXURY RENTAL APARTMENT
Following a day exploring a bazaar, a boat trip across the Golden Horn, or an exquisite dinner, your apartment at Swissotel Istanbul will be your home in Turkey's most dynamic city. Whether you're visiting for pleasure or need a place to be productive, our apartments accommodate the needs of today's discerning traveller. Featuring a separate kitchen, private living and dining rooms, and a comfort-inspired bedroom, your apartment provides a space to work, rest and play. We've combined the finest Turkish materials with state-of-the-art electronics to provide a sense of place in this modern yet ancient city. From panoramic views of the Bosphorus skyline down to the smallest detail, we've tailored your apartment to help you do what you do best.
Exclusive Swissotel Living Facilities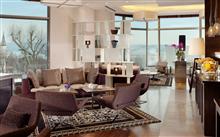 SWISSOTEL LIVING LOUNGE
With its ample seating, the Swissotel Living Lounge is the perfect place to network, relax, watch television or read a book from the Swissotel Living library.
---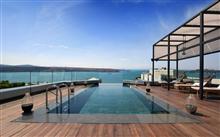 SWISSOTEL LIVING ROOFTOP POOL
Enjoy a refreshing outdoor dip in our infinity pool, which seems to extend right into the Bosphorus.