Welcome to Swissotel Resort
suites
Corner Suite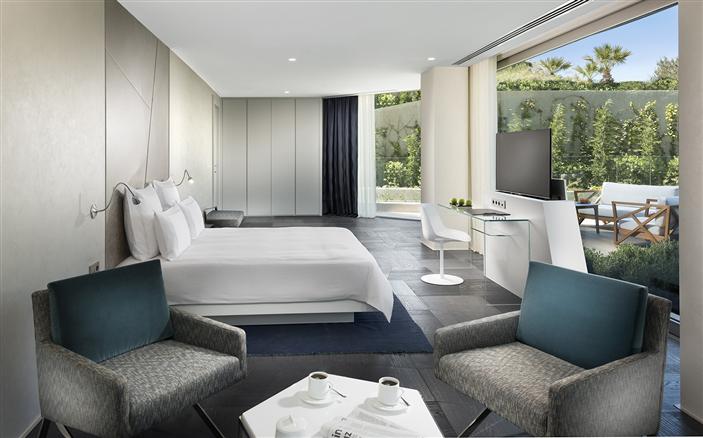 The 80 m² corner suites offer something for everyone For guests who want to spend quality time with their families, there's plenty of stylish space, and for those looking to keep up with the office while making the most of Bodrum, and for those in the mood for romantic moments, there's elegant interior design that helps to set the mood. Best of all, you don't have to choose between family, romance and staying connected! After an excellent night's sleep in one of our luxurious king-sized beds, your garden view bursting with vibrant colors invites you into another day. Recharge yourself in our elegant open marble bathroom, then get the day off to a great start relaxing with the morning paper on your balcony or terrace.
Key Features
80 m² (860 sq.ft.)
Garden view
Common Amenities
High-speed Wi-Fi Internet access
Terrace, garden or balcony
Flat-screen television
Climate control
Nespresso coffee machine
Open bathroom
Separate toilet and showers
Hair dryer
Working desk
Telephone
Mini-bar
Safe
Please Note: The photos above are representative of the room categories. Actual rooms may vary from what is shown.